Story of an eternal traveller in Delcloy
Jean-François and his family have been staying at Hotel Delcloy for more than 13 years. Located on the Saint-Jean-Cap-Ferrat peninsula, in the heart of Baie des Fourmis, the place is a real oasis of peace in the middle of the tourist hustle and bustle of the Côte d'Azur. And if Jean-François returns to the Delcloy Hotel every year, it is because he appreciates this tranquility as much as the exceptional setting.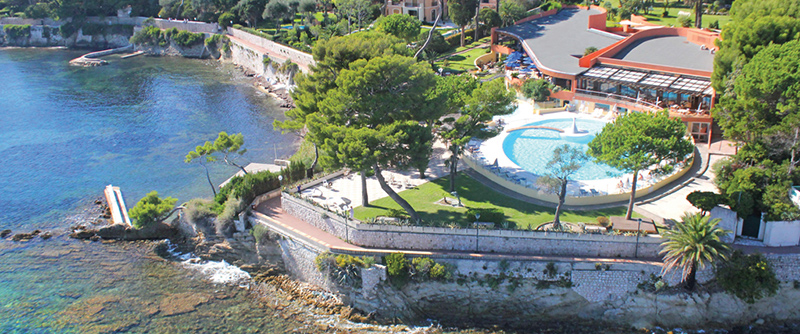 The first time Jean-François booked at the Delcloy Hotel, it was because he had a certain attachment to the region. The Bay of the Ants is not a true discovery in itself but rather a journey to the countries of its childhood and its memories. Indeed, in his youth, he frequented the summer camp located just opposite the hotel. Like its Madeleine de Proust, the heavenly and calm setting of this little corner of paradise continues to make you dream every year.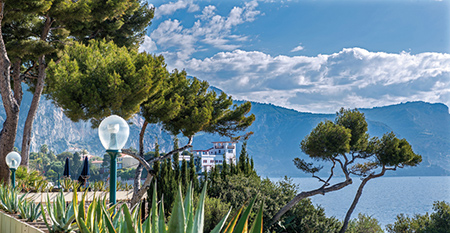 "I am in love with this region that rocked the holidays of my childhood. The setting is simply heavenly. I wanted to share this with those I love. "Jean-François
13 years of vacation, without ever being bored
If during his first stays, he butterflied a lot in the surroundings to introduce his family to the treasures of the region, in recent years, Jean-François has become wiser. He prefers to enjoy the facilities, bubble by the pool or explore scuba diving spots. He also remembers the pretty shops along the Côte Azuréenne. Here is the list of trendy boutiques in Saint-Jean-Cap-Ferrat.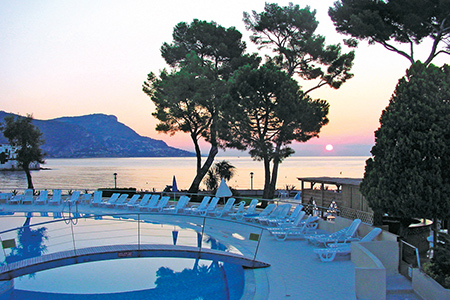 "Hotel Delcloy is like our second home.
We have our landmarks there and we really feel at home there".
Jean-François
When his children were young, Jean-François attended all the activities of the club for young and old. Today, he likes to share his time between the evenings offered by the hotel and the good addresses in the city, found over the years. This is why Jean-François has opted for the half board lunch formula, which gives him the freedom to choose his evenings à la carte according to the mood of the moment.
"In the past, we used to go to hotel parties a lot, but now that the children are grown up,
we also appreciate the opportunity to go out together,
in familiar places that we like to find"
Jean-François
During his first stay, his son was 5 years old. Since then, he has been attending children's clubs on a regular basis every year. And, no way we're not going! The hosts literally saw him grow up! Over time, a deep attachment to the values of Vacances Bleues has developed as well as a great friendship between them. So last year, he joined the team as head of the small port, as a handover to the younger generation.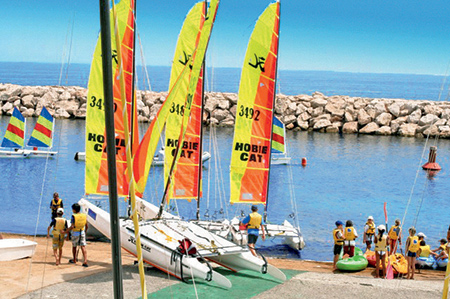 "My son has been in children's clubs since he was 5 years old.  He grew up with them and today he is part of the team.  It is for him, the most beautiful reward! "Jean-François
A completely redesigned site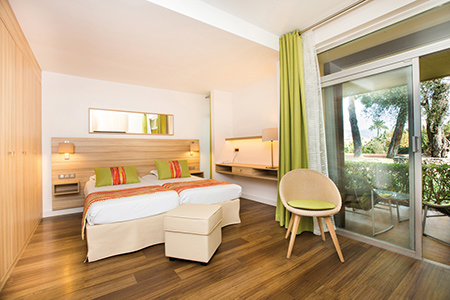 "11 years without air conditioning was not fidelity… but the priesthood! The place is so magical that it was worth the wait. "Jean-François